Chris Benson

Managing Broker

in Queen Creek, AZ
Associate Information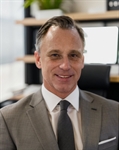 Expertise Types
Buyer Broker, Condominiums, Estate Bankruptcy, Foreclosure, Land, Manufactured Homes, Mobile Homes, New Homes, Probate, Relocation, REO, Residential, Residential Investment, Rural Land, Short Sale, Single Family Homes, Townhomes
The Value of Being a Friend—the Chris Benson Story
Chris Benson is forever grateful that he had friends attending Arizona State who invited him to Tempe to watch Superbowl XXX in 1996. In January of that year, he made the drive from his frigid home in Chicago, IL and found the warm place in the sun where he would build a new home and an amazing career.
His first job in real estate was in mortgage collections. It was during the Great Recession, giving him a strong background in default servicing. Eventually, he became a coach on short sales. But something didn't sit right with Chris. As he says, "I was on a salary, and I noticed the agents I was coaching were making way more money than I was."
That's when he made the decision to get his real estate license, with a focus on REO transactions at a time when those transactions were becoming popular. As the market changed, Chris changed as well, focusing his energies on customer service.
He remained in coaching and, since becoming the Broker/Owner at NextHome Alliance in Queen Creek, has helped numerous real estate agents triple their incomes.
The secret, according to Chris, is that "you have to value your relationship with the home buyer or seller more than you value the money you make from your commission. If you're not making home buying or selling a joyful experience for your client and yourself, you're probably in the wrong profession. Real estate agents need to become friends with their clients. After all, it was my friends who brought me to my Arizona home in the first place."
Throughout his career, Chris has had a number of memories he will keep forever.
One that happened not too long ago was his involvement in an episode of the popular HGTV series, "House Hunters."
According to Chris, We spent 5 days shooting, going to multiple properties, and taping tours and properties. It was a ton of fun, and I came away from the experience feeling rejuvenated and more convinced than ever that I have one of the world's greatest jobs, where I can make a positive impact on people in one of the most important life-changing experiences they'll ever have."
Chris and his wife, Shauna, have raised three daughters. Kacie is married with two children and has another one on the way. Brooklyn is an actress in Los Angeles. And Brea, who lives at home, has modeled high fashion in New York and China.
In his spare time away from real estate, you might find Chris working out in his weight room, where he puts in at least 2 hours a day seven days a week, or skateboarding, which he's been doing since the 1970s. With a sly grin, Chris says that he's known as "The Real-A-Skater."
When you decide to sell your home or wish to buy one, you ought to make a friend whose purpose will be to achieve your goals and give you an unforgettable and joyful experience. And that friend should be Chris Benson. Call him today: 480-225-7188 or email